Welcome to the NTCPA
Welcome to the North Texas Crime Prevention Association website. We are the founding region of the Texas Crime Prevention Association and one of the nine regional Associations that together constitutes the Texas Crime Prevention Association. Our region serves the following counties in North Texas: Collin, Cooke, Dallas, Delta, Denton, Ellis, Fannin, Grayson, Henderson, Hunt, Hopkins, Kaufman, Lamar, Rains, Rockwall, Tarrant and Van Zandt.
---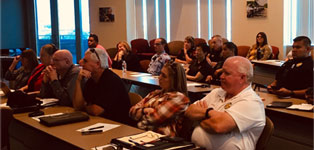 Membership is open to anyone who has an interest in furthering the cause of Crime Prevention. Although many of our members are employed by law enforcement organizations, we have both individual and corporate members who are involved in their individual communities in furthering their Crime Prevention efforts. There are various levels of participation, as explained further in the Membership Information section. We welcome your active participation.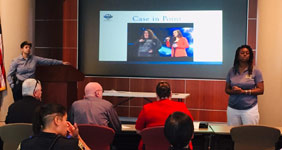 The overall purpose of this website is to provide education and resources to citizens of the State of Texas related to Crime Prevention. Additionally, it serves as a source of research for our members in finding literature, presentations, teaching aides and other specific course content intended to make it easier for them to achieve their Crime Prevention goals and objectives.
We welcome your questions and comments. Whether you have content to offer or questions about specific programs, we encourage and value your input. We trust that you will find valuable and useful information while visiting our website and will return often to further your Crime Prevention goals.
---
NTCPA Mission Statement
Promote Crime Prevention practices within the State of Texas by developing and implementing programs for the safety of our citizens, providing the most current and effective training programs for Crime Prevention practitioners, encouraging citizen involvement and participation in Crime Prevention programs and being vigilant against the ever-changing face of crime, while adapting to meet the challenges.
---
You are invited to attend our monthly membership meetings. We meet on the 3rd Thursday of every month. The NTCPA "meetings" section of our website will inform you of the location of our meetings each month. The NTCPA "training" section of the website will let you know what training we are currently offering within our region. We provide TCOLE credit for all our training. Each month, we travel around our North Texas region in order to bring a membership meeting close to all of our members.
---